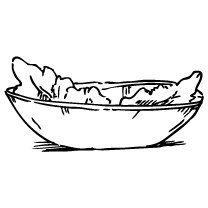 Sous Chef
BASIC PURPOSE:
Prepare breakfast, lunch, and dinner food items per guest orders in accordance with production requirements and quality standards while maintaining a safe, sanitary work environment.
SUMMARY OF RESPONSIBILITIES:
Reporting to the Executive Chef, responsibilities and essential job functions include but are not limited to the following.
Managing the kitchen department in the absence of the Executive Chef
Controlled ordering, according to business level
Train and educate colleagues on high standards and culinary techniques
Monitor performance levels of all team members and act accordingly
Maintain departmental standards as determined by the Executive Chef
Responsible for the day to day maintenance of labor and food cost controls
Ensure that all Health & Safety standards are met, procedures followed and that colleagues have the correct knowledge and tools to work safely
QUALIFICATIONS:
Minimum of 4 years cooking experience in all areas of a similar high volume environment.
Experience with administration such as food cost, schedules, menu design and labor control is an asset.
BC Food Safe certification is required.
Highly motivated and guest driven with the proven ability to solve problems and to make timely guest service decisions.
Proven leadership ability that supports an environment of employee growth and development, inter-departmental teamwork, and exceptional guest service.
Must be highly health and safety conscious and actively involved in enhancing workplace wellness.
---